A little late with this one :) But here it is!
Breakfast
1
. Pancake Monday: Banana Fritters for breakfast
2.
Oatmeal Tuesday: Blueberry Burst
3.
Easy Wednesday: Strawberry Banana Cream Cereal
4. Easy Thursday: Cinnamon Toast and Fruit Smoothie
5. Eggs Friday: Scrambled eggs on toast
6. Fruity Saturday:
Banana breakfast splits
7.
Restful Sunday: banana breakfast loaf and fruit/ yoghurt
Snack:
S'mores Granola Bars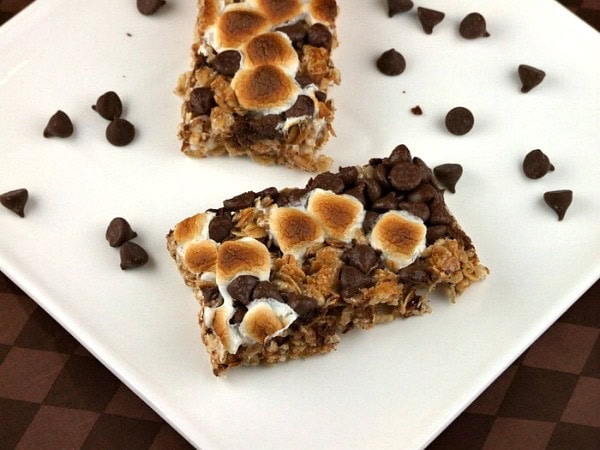 Lunch:
Salads and sandwiches
Dinner:
Stir-fry Monday: Pork, Apple and ginger stirfry with hoisin sauce

Brekkie for Dinner Tuesday: Sausage and mushroom breakfast casserole
Something new Wednesday: Chicken Tortilla Casserole
Something easy Thursday: Taco's
Pizza Friday: Home made with favourite toppings
Crockpot Saturday: Crockpot Maple BBQ chicken
Roast Sunday: Pork Roast with Apples and Onions
Dessert: Easy Vanilla Coconut rice
Check out other Menu Plans at
At Home with Mrs M
and
Organizing Junkie
.